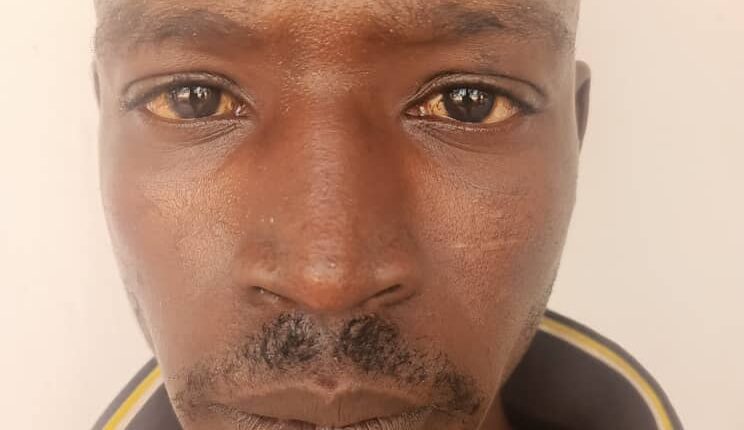 Alcohol influenced my action, claims 30-year old who raped 2-year old baby, now Adamawa police net
The suspect, Buguwa Kwaji
By Joseph Adahnu, Yola
A thirty years old man who claimed to rape a two years old kid under the influence of alcohol is in the net of the Adamawa State Police.
The suspect, Buguwa Kwaji, is residence of Aljannaru village, in Song Local Government Area.
According to the Police, the perpetrator, confirmed to have defiled the minor under the influence of alcohol.
Buguwa's words, "I drank a gin called Voltage on that fateful day, I was laying down, the little girl came in and start playing over where I was moved and raped her because I could not resist the urge for sex".
Buguwa was caught on by the eldest sister to the victim when she raised an alarm as a result of which he was nabbed and handed over to the police.
A source revealed that the suspect is married, and that his wife is pregnant.
The Adamawa State Police Command image maker, SP Suleiman Yahaya Nguroje confirmed the arrest of the Buguwa and the Commissioner of Police, Afolabi Babatola has ordered the CID to investigate the matter and ensure the prosecution of the suspect.