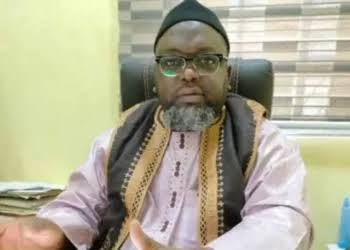 Department of State Security should arraign or release Tukur Mamu – Court
Malam Tukur Mamu
By Ibraheem Hamza Muhammad
Justice E. Andow of the High Court of Justice of Kaduna State of Nigeria in Kaduna Judicial Division, Holden at Kaduna has directed the Department of State Security, (DSS) to either arraign Malam Tukur Mamu or release him and other person in there custody.
This ruling was contained in a certified true copy made available to journalists with suit number KDM/KAD/1442/2022.
The Applicants are Tukur Mamu, FaizalbTukur Mamu, Ibrahim Hussain Tinja, Abdullahi Mashi,Mubarak Hussain Tinja and Yahaya Bello and the Respondents are State Security Service, (SSS) respondent/objector) and Attorney General of the Federation respectively.
Justice E. Andow said that the parties absent were, no representation.
In his ruling, he said that this is a motion on notice dated 15/12/2022 wherein the applicants prayed this court as follows: An order enforcing the applicants fundamental human rights as guaranteed, enshrined and protected by section 34, 35, 36 & 41 of the constitution of the Federal Republic 1999, order 2 of fundamental human rights ( enforcement procedure ) rules 2009 and Articles 3, 5 & 6 of African charter on Human and people's right for same being breached or likely to he breached by the Respondent, their agents privies and assigns.
An order of this Honourable court directing the Respondents to immediately arraign and change the applicants before a court of competent jurisdiction for any offence (s) as disclosed from their investigation ( if any ).
Alternatively order directing the Respondents to admit the applicants on bail pending the conclusion of their investigation.
And for such further or other orders as this honourable court may deem fit to make in the circumference of this case.
Learned counsel of the Applicant, Tukur Mamu, Barrister M. S. Katu ( SAN ) informed the Court the the Respondent, SSS released 2,3 &4 Applicants, except 5 & 6.
Faizal Tukur Mamu, Ibrahim Hussain Tinja, and Abdullahi Mashi,
Barrister M.S. Katu commended the sss as Respondents and urged the court to grant the reliefs sought for Mubarak Hussain Tinja and 6 Yahaya Bello
However, the Respondents are hereby directed to immediately arraign and chare the applicants before a court of competent jurisdiction for any offence (s) as may be disclosed from their investigation ( if any ).
It could be recalled that, Tukur Mamu, Publisher of Desert Herald Newspaper, is a media aide to Sheikh Ahmad Gumi, he was arrested at Malam Aminu Kano International Airport after he returned from Egypt where he had been detained on his way to Saudi Arabia for lesser hajj.
Mamu has been the negotiator for the release of kidnapped people during the Abuja-Kaduna train attack by bandits on March 2022.