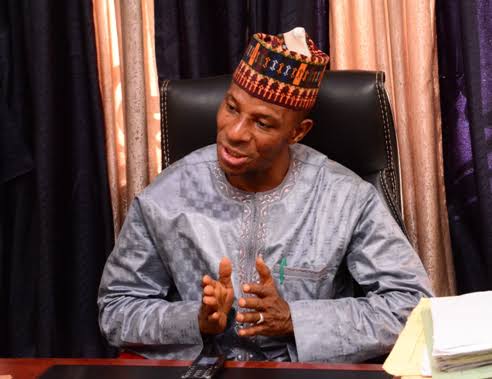 Insecurity: ALGON chairman urges residents to support security agencies in Nasarawa
Alhaji Aminu Maifata
By Linus Ogbu, Lafia
The Chairman, Association of Local Government of Nigeria (ALGON), Nasarawa State Chapter, Alhaji Aminu Maifata, has tasked residents in the state to cooperate with security agencies to tackle security challenges.
Maifata, who is also the chairman of Lafia Local Government Area, made the appeal in an interview with newsmen in Lafia.
According to him, given the recent security threat in the state as a result of the influx of fleeing bandits from Plateau State and criminals from other neighbouring states, the LGAs are collaborating with heads of security agencies with a view to stemming the tide of insecurity.
The ALGON chairman commended Gov Abdullahi Sule's proactiveness in dealing with security issues, which he said, brought about relative peace to the state in the last four years of his administration.
"Frankly speaking, Gov Sule has always been proactive in terms of tackling security issues.
"He was at the Defence Headquarters in Abuja recently and also met with heads of security agencies in the state over the issue before he travelled to America.
"We are very optimistic that this security issue in Nasarawa State is going to be tackled.
"For those of us holding forth at local government level, we have no reason not to tow the line of the governor to ensure that the security of life and property is paramount to us," he said.
Maifata assured that the security situation in the state would improve as measures have been put in place by security agencies to deal decisively with criminals elements.
He said that as part of security measures, movement of motorcycles and tricycles were restricted from 9:00 p.m. to 6:00 a.m. in Lafia, to curtail the upsurge of killings, kidnapping and other related security concerns.
He added that the restriction would be reviewed with time depending on the security situation.