Jukunland agog as Taraba government installs, presents staff of office to Aku Uka, Manu Matakhitswen, Gara Donga
His Majesty, Aku Uka, Manu Ishaku Adda Ali Matakhitswen
By Anthony Maliki
Again, the best of Jukun tradition and culture would be on display as the Taraba State Government officially installs and presents the Staff of Office to the 25th Aku Uka, His Majesty Manu Ishaku Adda Ali Matakhitswen on Saturday October 22, 2022 in Wukari.
Manu Matakhitswen traditional assumed the throne of Jukun forebears on Friday, January 28, 2022 when he took human form after he emerged from Puje, chosen to lead the people.
That ceremony unveiled the sacred, deep and undiluted culture of the Jukun race which shall again be on display with the government installation.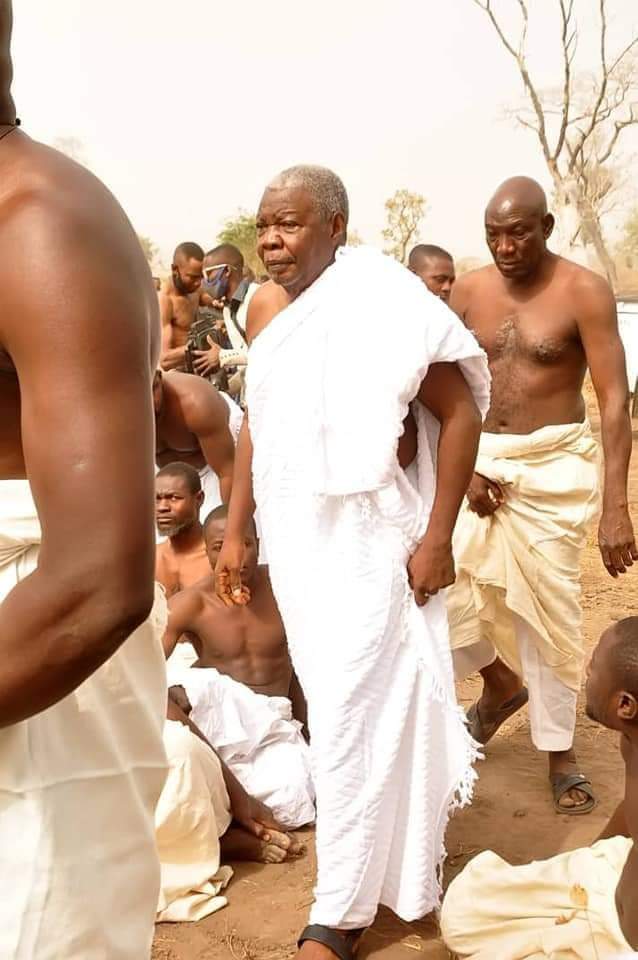 The new Jukun paramount leader emerged after the passage of Aku Uka, Dr. Shekarau Angyu Masa-Ibi Kuvyon II on October 8, 2021 and journeyed to join the communion of those who sent him at Pankya in January 2022.
A statement by Secretary to the Wukari Traditional Council, Bala Useni, said the Taraba State Governor, Architect Darius Dickson Ishaku had scheduled October 22, 2022 as the day of installation and presentation of staff of office to Manu Matakhitswen.
The statement further asked for prayers for the success of the great event and sustainable peace, unity and prosperity of our dear nation in general.
Aku Uka Matakhitswen is the son of the 23rd Aku Uka, Adda Ali Agbumanu V whose reign was short, that is, 1975 to 1976. He is from the Bama Ruling House.
He was born on March 24, 1946 and holds Higher National Diploma (HND) in Forestry in 1986 from the premier Federal College of Forestry, Jos, Plateau State.
He joined the civil service in 1965 and retired in the year 2000 as Chief Forest Superintendent, after 35 years of meritorious service thereafter engaged in community, religious and social activities, as well as special duty as member of task force on Forest Management in Taraba State.
He has special interests in listening to news, both local and international, humanitarian service and environmental development.
Until his appointment, he was chairman of Abiu Bauka, Jalingo Branch and that of the Kwararafa Ethnic Nationalities residing in Taraba State.
Gara Donga on October 20, 2022
Gara Donga, Ambassador Sanvala Varzoa Shimbura

Also, the Taraba State Governor would formally install and present the Staff of Office to the 10th Gara Donga, Ambassador Sanvala Varzoa Shimbura, Gargbanyi II on Thursday October 20, 2022 at Donga.