Hon. Michael Ibrahim Magaji
By Anthony Maliki
The Social Democratic Party (SDP) candidate for Taraba South Senatorial District, Michael Ibrahim Magaji says he would apply his business and entrepreneur skills to upscale the lives of the people of the area.
He said with his vast knowledge of the business sector, he would ensure Taraba South was not left in the provision of needed economic development.
Magaji told journalists in Jalingo that if voted as Senator, Taraba South Senatorial District will experience a new dawn within a very short time.
He said he has a comprehensive blueprint for the District which he will unravel at the appropriate time when political campaign formally kicks off and will benefit other parts of the state as well.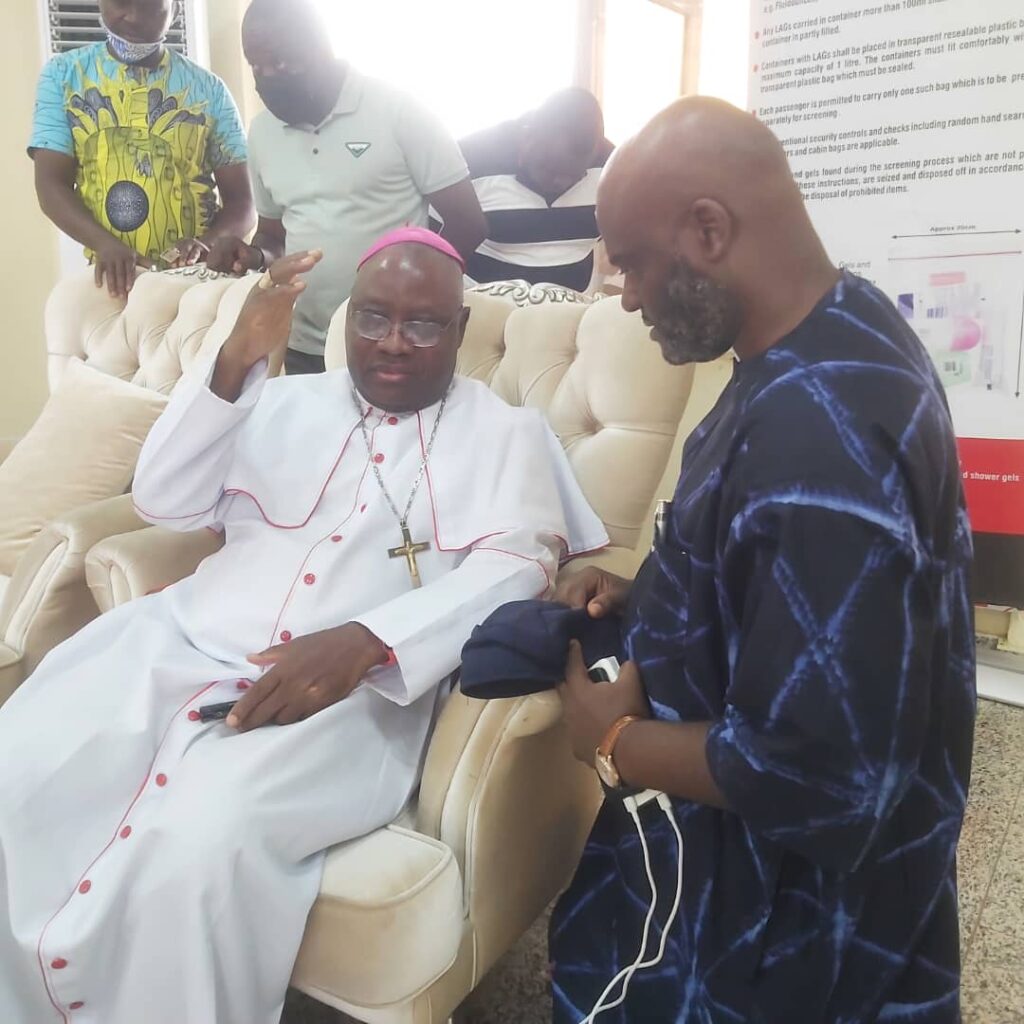 Background Magaji brings to Taraba South Senatorial District
Michael who is proficient in English, French, Hausa, and Jukun Languages is a Policy Strategist with a Persuasive presentation skills and has Core Business Consulting, Strategic analysis and planning abilities.
He is an excellent facilitator/ trainer, team management skills and an experienced Management and Development Consultant with over 30 years of post-Masters experience in public and private sectors as well as development agencies. He has extensive experience in policy analysis, strategic planning, project coordination, capacity building and institutional reforms. Magaji also has a very sound grasp of performance measurement and monitoring, developing policy options in respect of public service delivery and first-hand experience of developing successful Public Private Partnerships (PPP).
He is a bilingual trainer (French/English) and has applied this skill in handling several capacity-building programs for reputable public and private sector organizations.

Some achievements
He developed the First National Youth Development Fund Policy in Nigeria under the Presidency, trained over 5000 young entrepreneurs at Kaduna Business School in collaboration with World Bank. He also developed and implemented master plan for relocating Veritas University from Obehi to Abuja. Magaji produced the National Infrastructure Master plan in conjunction with Mckinsey at the National Planning Commission. Launched National GDP Rebasing Program at the National Planning Commission. Negotiation and design of setting up the Development Bank of Nigeria. Design and training over 3000 entrepreneurs under the KADSTEP program in Kaduna State, implementation of a digital classroom project across 112 schools in Northern Nigeria including training of teachers, regulators and champions.
He also collaborated with TETFUND to digitize research work across Nigeria universities for global distribution and access to academic content.
Personal professional achievements
He is a Lead Consultant at Kukah Centre -a leading policy think tank in Nigeria
Member, Governing Council, Veritas University, Abuja 2011 -2017
Director, CICL Lagos 2011-2017.
Trainings
Harvard University Executive Program, Kennedy School of Government in 2006 on Driving Government Performance.
World Bank Seminar in 2005 training on Procurement of Goods and World Bank Seminar training also in 2005 on Procurement of Consulting Services.
CR 2 – Ireland in 2003 on managing the complexity of Customer Choice
Massachusetts Institute of Technology, (MIT) Boston Massachusetts in 2001 on Trends in Globalization: The Social, Economic and Political effects of the Internet.

Fellowships
Fellow of the 21st Century Trust United Kingdom (Chaired by Chris Patten), Former Governor General of Hong Kong – 2001
Best Company Program/ Consultant Volunteer Junior Achievement of Nigeria (2Years) CITIBANK Nigeria Annual Report 2000
Professional experience
Federal Ministry of Finance 2014- Special Adviser to the Honorable Minister of State, Finance
Federal Ministry of National Planning -2014 – Special Adviser to the Honorable Minister of National Planning
Federal Ministry of Works – 2011- Special Adviser to the Hon Minister of State for Works
Federal Ministry of Water Resources – 2010 Special Adviser to the Honorable Minister of Water Resources
Access Bank Nigeria Plc 2002 – 2003 Regional Director/Group Head, Northern Operations, Kaduna (Turn around Team)
CITIBANK Nigeria 1999-2002, Senior Manager, Corporate Banking Group
CITIBANK Nigeria 1991-1999, From Management Associate up to Regional Manager
Positions held
Member, Governing Council, African University of Creative Arts (AUCA)
Member, Governing Council, Veritas University, Abuja
Consultant/Adviser, Nanet Investment and Properties
Volunteer /Consultant, Junior Achievement of Nigeria (JAN) Partner-Socket Works Ltd, Lagos (Indigenous Software Company)
Co-Founder and Faculty Member, Kaduna Business School
Partner- Afrione Limited, Jos. (Internet Service Provider)
National Project Coordinator – National Youth Development Fund (NYDF), Office of the Minister of Youth Development/ Intergovernmental Relations
Consultant to Department for International Development (DFID), UK – States and Local Government Program (SLGP)
Project Coordinator – World Bank Economic Reform and Governance Program (ERGP) Federal Ministry of Information and Communications
Member, "Impact Assessment Committee" Education Trust Fund (ETF)
Country Co-Facilitator – World Bank E-learning Program on Strategic Communication.
Member, Committee for the Development of Communication strategy for the Bureau for Public Service Reform.
Project Consultant – World Computer Exchange Program (International NGO)
CITIBANK Club President 1997-1998
Director, Nigeria Youth Chamber of Commerce
Director, Caritas Nigeria 2018 to date
Advisory Board Member, Brook House Schools, Kenya
Chairman Education Committee of USOSA
Vice President General of the Unity School Students Association (USOSA)

Education
United States International University (USIU), Kenya, MBA 2017
University of Lagos, M.A. French/Linguistics 1990
University of Maiduguri, B.A. Linguistics/ French (Second Class Upper) 1989