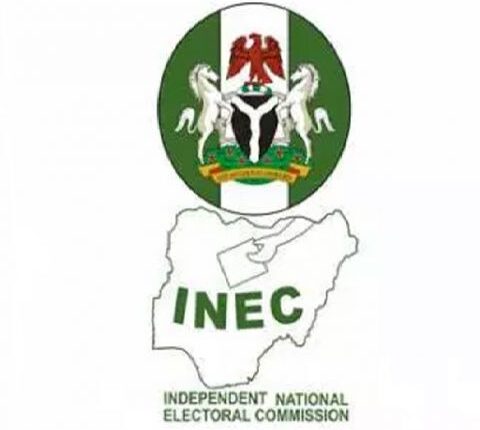 Plateau: The governorship race is between Mutfwang, others
By Chris Gyang
At last, the battle line is drawn. Sheikh Sani Yahaya Jingir has made things easier for Plateau voters in Saturday's gubernatorial and state assembly elections. 
Sheik Jingir, the extremist Muslim cleric, has finally revealed publicly that he and his co-religionists have shaped most of Governor Lalong's contentious and failed policies in the last eight years.
And, mark this, Jingir and his ilk are determined to continue this obnoxious trend with Dr. Nentawe, the governorship candidate of the All Progressives Congress, APC, as he disclosed that he and his followers would vote for him because Lalong has instructed them to do so.
Analysts fear that this would further tighten their stranglehold on Plateau State, most especially now that the Muslim-Muslim presidential ticket has sailed through, even though it is being robustly challenged in the courts of law.
But Saturday's race will be determined by the sum total of the antecedents of individual candidates in the period preceding these elections. Not only their current pretentions and proclivities.
Voters must ask and determine where the candidates were and what they had done in the last eight years when citizens were being subjected to the maladministration of the Lalong government.
On that score, do we need to be told who stands out and has an excellent chance of being elected governor on Saturday? Certainly, some candidates' pasts are bound to catch up with them that day.
The two candidates have played key and sensitive roles in the Lalong administration. Yet they are desperately trying to clean their mouths, distance themselves from his failures and put up a façade of being the darlings of the suffering masses.
But, thank heavens, the voters, forced by the sheer distress and dislocations of the last eight years, are now wiser and more discerning that they can clearly distinguish their real enemies from true friends. That was amply demonstrated during the February 25 polls.
And as the political pundits still maintain, those who are still planning to hide under the popularity of Peter Obi to win the governorship and house of assembly votes without meriting them will once more go back licking their wounds.
Those others, like Nentawe, who have gone outside the state to enlist the support of the same people who pushed Lalong into making life a living hell for citizens should also be ready for a rude shock.
The people are determined to chart a fresh course, away from the stagnation and bloodshed of the past, by rejecting their subjugation by the core north and the forcible annexation of their ancestral lands and patrimony.
We must also interrogate and ask Dr. Dakum, the gubernatorial candidate of the Labour Party, LP, where he was from 1999 to 2022 when his dear friend, Lalong, prevaricated and sometimes even looked the other way when Plateau people were made victims of endless attacks and their lands forcibly occupied.
Where was Dakum at the time? But he himself has owned up that he was right beside Lalong – as one of his most trusted allies – throughout those horrific years on the Plateau. He was a worthy and loyal member of the APC.
So, he could not speak out or, more precisely, he simply tagged along because he had the ambition of becoming governor in 2023. He was afraid of incurring the wrath and opprobrium of the imperious Governor Lalong and the awesome APC by standing with the dispossessed people of the state.
Now that he has failed to achieve that ambition in the APC, due to the very familiar antics of his great friend, Mr. Lalong, he has suddenly transformed into a fighter for the masses through opposing his good buddy.
Is Dakum less culpable than Nentawe?
Absolutely not. No.
Unvanquished Plateau people now know their enemies who are today seeking to reinvent themselves and harshly insinuate themselves into their collective imagination as messiahs chiefly to grab political power.
The APC is placing undue premium on what it considers the over-concentration of the campaigns on religious and ethnic issues. The truth is that, since Governor Lalong took power in 2015, he has put religious and tribal matters at the centre of his warped agenda, which has brought blood, suffering and mayhem to this land.
When Lalong said at the beginning of his administration that peace had returned to the state (which was far from the truth, anyway), because he had appointed a Fulani man as commissioner, was he not fanning the embers of tribal and religious divisions?
When he announced that the Hausa and Fulani Muslims in Jos North were solely responsible for his 2015 victory at the polls, was he not stoking religious and ethnic hatred?
When he declared that the magnificent Government House constructed by his predecessor, Da Jonah Jang, was built on a cattle route, was he not courting religious and ethnic disharmony?
You can go on and on.
Therefore, for the APC to accuse the PDP of stoking ethnic and religious divisions is simply diversionary, aimed at shifting blame from where it should be squarely placed.
Doubtless, majority of Plateau people are talking about and have placed religion and tribe at the centre of the present elections because these have been the major weapons used to decimate them, through the Lalong administration, in the last eight years.
And this would very likely continue in the Nentawa dispensation.
But citizens are rising up to ensure that they are not deceived into adopting the religious complacency of the past which brought people like Governor Lolang into power.
Merchants of egregious tribal and religious politics, such as Sheik Jingir, would not be allowed to continue capitalizing on citizens' indifference to their antics to impose their stooge.
After enduring the horrendous violation of our state in the last eight years, Plateau people are still expected to cower in silence and be submissive when the vice-president-elect surreptitiously enters the state to consult a Muslim cleric who has made no pretentions about pursuing an anti-Christian and anti-Plateau agenda in a predominantly Christian state!
Whenever it serves their primordial interests, they play the ethnic/religious card enthusiastically. But when it stands to benefit the majority of the population, it is frowned upon, openly castigated as potentially dangerous and capable of igniting religious/ethnic conflagration.
Given the above scenario, both Nentawe and Dr. Dakum are birds of the same feather. They are soiled by their putrid distinction of either playing a key part in the Lalong administration or being sponsored by the disgraced governor.
Therefore, Saturday's gubernatorial election is clearly a two-horse race.
It is between the unblemished, patriotic and courageous Barrister Caleb Mutfwang of the Peoples Democratic Party, PDP, and others: Nentawe, Dakum, etc.
Gyang can be reached at chrisgyang01@mail.com