20 years after 9/11: The waste, the pains, the hate
Smoke and flames erupting from the twin towers of New York City's World Trade Center after the attacks on September 11, 2001; both towers subsequently collapsed.
By Anthony Maliki
Saturday September 11, 2021 marks 20 years since al-Qaeda-backed terrorists struck on the soil of United States using four planes to cause humongous human and physical catastrophe never seen in world's history.
Twenty years after the terrorists' attacks, the pains of victims, families, United States and other nations are still fresh. Two planes struck the twin towers of the World Trade Centre in New York, another at The Pentagon in Arlington, Virginia and fourth apparently targeted for Washington D.C., was crashed in the fields of Shanksville, Pennsylvania. The fatality was so huge. Apex News Exclusive brings wide range of statistics of casualties of that fateful Tuesday morning that turned the course of extremist attacks and hate towards the Islamic world.
Total deaths: During the September 11, 2001 attacks 2,977 people were killed, more than 25,000 injured, 19 hijackers committed murder–suicide.

Immediate deaths: These included 265 on the four planes (including the terrorists), 2,606 in the World Trade Center and in the surrounding area, and 125 at the Pentagon.
Most deaths: They include 344 firefighters; 71 law enforcement officers who died in the World Trade Center and on the ground in New York City; another law enforcement officer when United Airlines Flight 93 crashed into a field near Shanksville, Pennsylvania, 55 military personnel who died at the Pentagon in Arlington County, Virginia and the 19 terrorists who died on board the four aircraft.
Most nationals who died: Of the 2,977 who died, 2,605 were U.S. citizens and 372 non-U.S. citizens (excluding the 19 perpetrators).
Foreign casualties of the September 11 attacks: Argentina 4, Australia 10, Bangladesh 6, Belarus 1, Belgium 1, Bermuda 2, Brazil 3, Canada 24, Chile 1, China 4, Colombia 18, Czech Republic 2, D.R. Congo 2, Dominican Republic 47, Ecuador 13, El Salvador 2, Ethiopia 2, Yugoslavia 2, France 4, Georgia 3, Germany 11, Ghana 2, Guyana 3, Haiti 2, Honduras 1, India 41, Indonesia 1, Ireland 6, Israel 5, Italy 10, Ivory Coast 1, Jamaica 16, Japan 24, Jordan 2, Kazakhstan 1, Kenya 1, Lebanon 4, Lithuania 1, Malaysia 3, Mexico 15, Moldova 1, Netherlands 1, New Zealand 2, Nigeria 1, Pakistan 6, Paraguay 2, Peru 5, Philippines 16, Poland 6, Portugal 5, Romania 4, Russia 1, South Africa 2, South Korea 28, Spain 1, Sri Lanka 1, Sweden 1, Switzerland 2, Taiwan 1, Thailand 2, Trinidad and Tobago 14, Ukraine 1, United Kingdom 67, Uzbekistan 1, Venezuela 1. More than 90 countries lost citizens in the attacks.
Death's aftermath of attacks:
However, a total of 2,751 victims were confirmed to have died in the initial attacks but more deaths were recorded in the aftermath of the attacks. In 2007, the New York City medical examiner's office began to add people who died of illnesses caused by exposure to dust from the site to the official death toll. The first such victim was a woman, a civil rights lawyer, who had died from a chronic lung condition in February 2002.
In September 2009, the office added a man who died in October 2008, and in 2011, a male accountant who had died in December 2010. This raises the number of victims at the World Trade Center site to 2,753, and the overall 9/11 death toll to 2,996.

As of August 2013, medical authorities concluded that 1,140 people who worked, lived, or studied in Lower Manhattan at the time of the attack have been diagnosed with cancer as a result of "exposure to toxins at Ground Zero".
It has been reported that over 1,400 9/11 rescue workers who responded to the scene in the days and months after the attacks have since died. At least 10 pregnancies were lost as a result of 9/11. Neither the FBI or New York City officially recorded the casualties of the 9/11 attacks in their crime statistics for 2001, with the FBI stating in a disclaimer that "the number of deaths is so great that combining it with the traditional crime statistics will have an outlier effect that falsely skews all types of measurements in the program's analyses."
Number of people in the twin towers:
Estimated number of people in the Twin Towers when attacked occurred range between 14,000 and 19,000. The National Institute of Standards and Technology estimated that approximately 17,400 civilians were in the World Trade Center complex at the time of the attacks. Turnstile counts from the Port Authority indicate that the number of people typically in the Twin Towers by 10:30 am was 14,154.
It is believed that 1,344 people were on or above floor 92 of WTC 1 when Flight 11 directly impacted floors 93 to 99, and all died. Some 600 people were on or above floor 77 (a Skylobby floor) of WTC 2 when Flight 175 struck floors 77 to 85, of whom 18 escaped. Twelve of the people who escaped were among up to 200 people in the Skylobby.
Last survivor:
The last survivor removed from the WTC collapse debris was found in the ruins of the North Tower 27 hours after its collapse.
Medical conditions from 9/11 attacks:
As of September 28, 2008, a total of over 33,000 police officers, firefighters, responders, and community members have been treated for injuries and sickness related to the 9/11 attacks in New York City, including respiratory conditions, mental health problems like PTSD and depression, gastrointestinal conditions, and at least 4,166 cases of cancer; according to one advocacy group "more cops have died of illness linked to the attack than had perished in it".
Youngest, oldest victims:
In the buildings, the youngest victim was Richard Pearlman, an 18-year-old emergency medical technician, and the oldest was Albert Joseph, a 79-year-old maintenance worker from Morgan Stanley.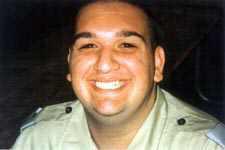 The Pentagon attack:
At least 125 people working at the Pentagon were killed, most of whom worked for the United States Army or the United States Navy. Of those 125 deaths, 70 were civilians – 47 Army employees, six Army contractors, six Navy employees, three Navy contractors, seven Defense Intelligence Agency employees, and one Office of the Secretary of Defense contractor – and 55 were members of the United States Armed Forces – 33 Navy sailors and 22 Army soldiers. Lieutenant General Timothy Maude, an Army Deputy Chief of Staff, was the highest-ranking military official killed at the Pentagon.
Crew, passenger casualties:
The 265 fatalities aboard the four planes included: 87 civilians (including 11 crew members) and the five hijackers aboard American Airlines Flight 11, 60 civilians (including 9 crew members) and the five hijackers aboard United Airlines Flight 175, 59 passengers (including 6 crew members) and the five hijackers aboard American Airlines Flight 77, 39 civilians (including 7 crew members), a U.S. Fish and Wildlife Service officer, and the four hijackers aboard United Airlines Flight 93.
The dead included eight children: five on American Airlines Flight 77, aged 3 to 11, and three on United Airlines Flight 175, aged 2, 3, and 4. The youngest victim was a two-and-a-half-year-old child on Flight 175 and the oldest was an 85-year-old passenger on Flight 11. Among those killed were television producer David Angell, who co-created the sitcom Frasier, and actress Berry Berenson, both passengers on Flight 11. Garnet Bailey, a member of the Stanley Cup-winning 1971–72 Boston Bruins, was aboard Flight 175. Barbara Olson, television political commentator and the wife of then-U.S. Solicitor General Theodore Olson, and women's gymnastics coach Mari-Rae Sopper were aboard Flight 77.
National of hijackers:
Fifteen are from Saudi Arabia, two from the United Arab Emirates (UAE) and one each from Egypt and Lebanon. (Additional information from internet)